Explore the Best Android Smartwatch Phone (2019) At Dévelo
It's 2019, and the year of the minimalist smartwatch has arrived.
Every year, we look at the latest fashion trends and see what our customers need to improve the way they look, and the way their smart-tech functions for better performance.
This year we built a collection called the 'Noble' Collection that embodied these ideals.
We've managed to create a pair of watches that have leading features, with incredible materials – but only cost our customer about $100.00 apiece.
Instead of skimping on functionality, we took a hard look at smartwatch design and brought it back to fashion basics. Our faces are smaller, but our smartwatches are beautiful.
The 2019 Dév L2 and Dév X6 are changing how people view smart-tech!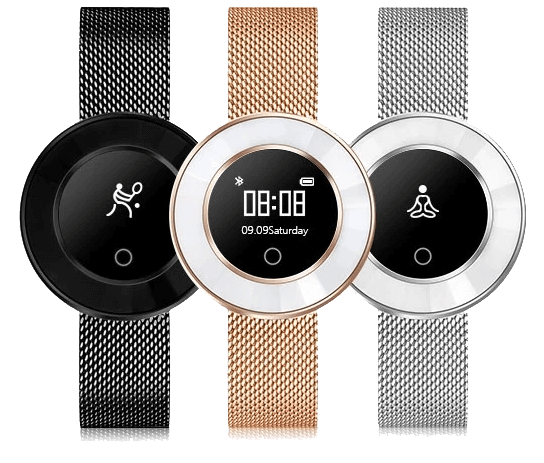 BEAUTY AND BRAINS
The Noble Collection Takes 2019 by Storm
Bigger isn't better anymore! The days of showing off your Android or iOS smartwatch are over.
The only way your smartwatch can stand out now, is if it's genuinely different. It's time to retire your big brand smartwatch and switch to something more personal.
In 2019, you can make the decision to have a watch that shows people who you are. Stop investing in brand fame and invest in fame of your own. The Dév L2 and Dév X6 take you there.
COST EFFECTIVE
Keeping What Matters Purging What Doesn't
Style never goes out of fashion, but technology definitely does. We created the 2019 Noble Collection to be super cost effective and minimalist.
You don't need a busier smartwatch, or another device to consume your time. Instead, buy for features that will help you get ahead and be at your best in the real world.
In 2019 we decided to create 2 smartwatches that help, instead of disrupt, your life. They're easy to afford, and even easier to use. You'll fall in love with your Dévelos.
If you're looking for affordability and quality, you've found it. The Dév L2 and Dév X6 will change your life.
Get the Best Android
Smartwatch (2019) at Dévelo