PERFORMANCE  ANDROID SMARTPHONE WATCH!
💯% FREE WORLDWIDE SHIPPING 📦🎁📦
If you glance over to the person beside you at the gym and you see an S4, you'll immediately recognize that they're not messing around when it comes to tracking and monitoring performance.
The Dév S4 looks like an upmarket corporate smartwatch phone, but behaves like a personal coach. The features you find inside will encourage you to do more, harder, longer and faster every single day.
From 0.5mp HD camera and recording functions, to Wi-Fi access and sleep monitoring – the S4 smartwatch comes standard with features you'll find in models in a way higher price bracket.
But the best thing about the S4 is the sports mode. Measure air pressure, altitude, use the in-build thermometer and compass, and use the GPS navigation when you go exploring in the great outdoors. It's a smartwatch built to take you places!
Download any sports apps you need to your S4 smartwatch or use the built in pedometer, heart rate monitor, route tracker and sedentary alert. This timepiece makes sure that every day is active!
This is the best sports smartwatch you'll ever invest in.
A waterproof wonder, this smartwatch easily outperforms leading sports tech
Basic Information
The Dév S4 Smartwatch is one of our most popular models and for good reason. This sports model combines superior looks with superb functionality and durability.
A smart round face is customizable with as many as 42 different strap variations. The most waterproof smartwatch we create, this timepiece can be fully submerged without harm.
With a powerful CPU and the finest chipset for a smartwatch, this piece saves power and lasts longer than other watches – which means you can run your health trackers without your CPU.
Enjoy a 5.0MP HD camera built-into the smartwatch for those extra-special instant moments when you're outdoors or living your best life.
Other great outdoor features include GPS navigation, a compass, altitude, thermometer, air pressure readings and the ability to download any apps you like.
Fully compatible with Android and iOS operating systems, the Dév S4 Smartwatch easily links to your Wi-Fi so that you can browse the internet right from your watch.
This model also has a pedometer, sleep monitoring, heart rate monitoring and sedentary reminders so that you can keep tabs on your fitness goals and stats.
The S4 lets you look at your phone less, with direct touchscreen access to apps and features. It's sim card compatible which means you can call from your watch, and get notifications there too.
Customize your watch face to look exactly as you want it to look, for individual style. The Dév S4 Smartwatch really is an all-in-one sports watch that will help you achieve peak performance.
Get your Dév S4 Smartwatch now!
CPU: MTK6572
Cores: 1.2GHz, Dual Core
RAM: 512MB
ROM / Internal Storage: 4GB
External Storage: Not Supported
Battery: 480 mAh, 3-5 days standby
Network type: GSM + WCDMA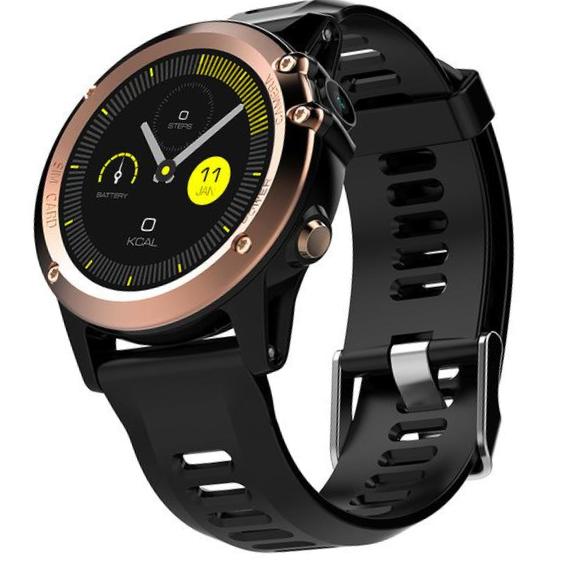 Network Frequency: GSM 850MHz/ 900MHz/ 1800MHz/ 1900MHz WCDMA 850/2100MHz
GPS: Available
Bluetooth: Available
Screen size: 1.39" AMOLED
Camera type: Single camera
Camera Resolution: 5.0 MP
Package includes - 💯% FREE Worldwide Shipping 📦🎁📦
1 x S4 Smart Watch
1 x USB Charging Cable
1 x Sim Card Slot Pin (Sim Card not included)
1 x Replaceable Steel Strap (if applicable)
1 x English User Manual